Indiana Bass. Indiana Bass Tournaments
Indiana Bass.
 Indiana Bass Clubs.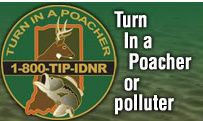 Indiana Bass
 Tournaments
Bass fishing, Indiana Bass Fishing Clubs,
 Bass fishing Indiana, Indiana fishing
 tournament info, Indiana fishing
Indiana Fishing Quick Links
| | | | | |
| --- | --- | --- | --- | --- |
|   | | | |   |
| | Indiana Fishin | | |   |
G&G Tournament Series Spinnerbaits
Fishing in Indiana. Hunting in Indiana
COPYRIGHT 1996-2014 © Indiana
Fishing &
Hot Spots Martinsville Indiana 46151
Indiana Fishing Info, it's creator, or it's moderators are not responsible for damage, loss, or injury resulting from the use of information contained on the pages of this site. Furthermore, Indiana Fishing Info, and it's creator assumes no liability for posts made by others and is not responsible for the accuracy, copyright compliance, legality, or decency of material contained in the posts Their posts are solely their opinions, and their responsibility. No part of Indiana Fishing may be copied, printed, or reproduced in any manner, without written permission from it's owner.
~~~~~~~~~~~~~~~~~~~~~~~~~~~~~~~~~~~

This website contains some information obtained from the Indiana DNR and other government agencies controlling the described outdoor resources. However, this site is not sponsored by the state, any parks, or any other government agency. by the state, any parks, or any other government agency.